Kuala Lumpur Round-up - Accommodation and Travel Information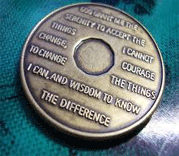 For those of you who wish to travel to the Kuala Lumpur Malaysia Round-up, below is some information on travel and accomodations
Transport
Flying - Jetstar have a return leaving Thursday fly back Sunday for $77 sing dollars at the moment. Flight is 1 hour.

Taxi from KLIA to the city is about $30 and takes about an hour. The express train is great, fastest option, 30 mins costs $14. Cheapest is the bus which is quite fine an only costs $4 - takes 1 hour. Buses leave regularly.

Bus - Sing - KL $20 - $20, but only $18 KL to Singapore! Bus takes approx 5 hours. Buses are very comfortable and the journey is easy. The other nice thing about busing is that the bus leaves from the centre of Singapore and arrives in the centre of KL which means you don't have to go to the airports etc.

Train - Please note that the train takes longer than the bus.


Getting to the Venue
The venue is right next to LRT Taman Maluri so it doesn't matter really what area you stay in, Golden Triangle, KLCC, China Town etc. All these places are under 45 mins door to door to the venue. You can also take taxis very cheaply around KL - just mae sure you get it on the metre.
Accomodation
Red Palm Hostel
- Golden Triangle / Bukit Bintang, $12 a night dorm room No drinking zone - my friend runs a lovely, small backpacker place in the Golden Triangle. Pros are there is no drinking allowed in the hostel and because of that it doesn't really attract a party crowd. Sometimes the guests sit outside in the garden with a few beers but that's it. It is however in close proximity to the bar area in town and it is a 10 - 15 min walk to the train. This hostel is 2 trains to venue.
Monkey Inn
- China Town, $10 a night dorm Standard hostel. There is a bit of drinking in China Town. Close to train station.
There are lots of hostels in China Town, the only one I couldn't recommend is the Real Backpackers it is the cheapest but an awful hot place to stay. This hostel is 1 train to venue.
PODs
- Little India -,$14 a night dorm
Cost of staying and things to do
Eating out street food style is about half the price of Singapore and we have delicious food here too! Taxis are very cheap, the meter starts at $1.16 and you can ride for 10 - 15 mins for under $4.
There are lots of tourist attractions in KL to see if you have a couple of extra few days.